Web for Mobile Devices
Essential Evidence Plus (EE+) delivers evidence-based clinical decision support to your fingertips for the point of care, optimized for your iPhoneTM, iPod Touch®, AndroidTM, Blackberry®, and other Smartphones. The EE+ website has been enhanced to fit your mobile screen and is included as part of your subscription.
When you visit www.essentialevidenceplus.com on your mobile device, you will automatically be redirected to the mobile version of our site.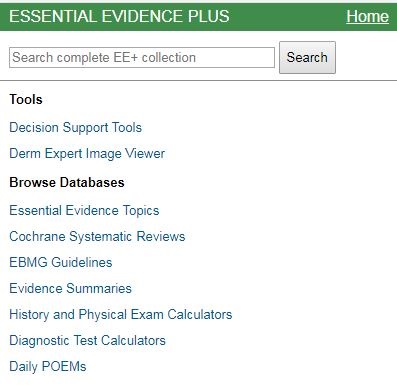 Mobile Web Home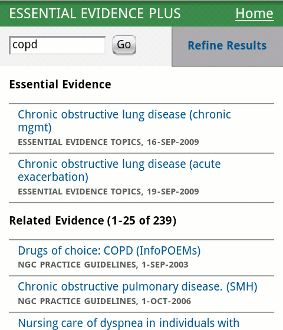 Mobile Web Search Results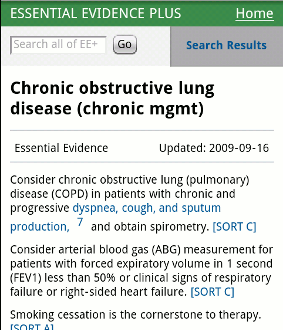 Mobile Web EE Topic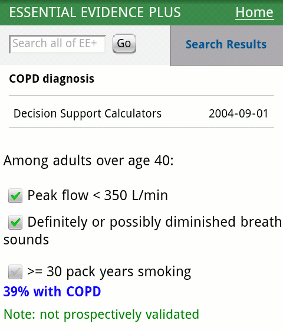 Mobile Web Calculator